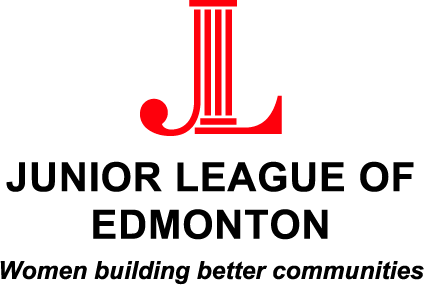 The Junior League of Edmonton gratefully acknowledges the generous support of IBM in helping us build a better community.
Grants
History
The Community Assistance Fund was established by the Junior League of Edmonton to help meet critical or emergency areas of need in the community. Grants are not accompanied by a commitment of volunteer time and vary in amount. The total fund does not typically exceed the sum of $10,000 in any given year and may be divided among more than one applicant.
Click here for a list of previous grant recipients.
Criteria
The program/project must fit within the current focus area of the League—"Children, Youth and Families at Risk."
Organizations requesting funds must be registered charities, operate within the Edmonton area, support goals that are congruent with those of the League and have a specific and defined use for the funds requested. Requests will not be considered for operating or administrative expenses, salaries, funding drives, political campaigns or individuals. Applicants must not have received a grant from the Community Assistance Fund for a three-year period prior to the current application.
Grant Process
Grant applications are accepted until February 28, 2007. Applications are then reviewed, and the proposed awards are submitted to the Alberta Gaming and Liquor Commission for approval to allocate casino-generated funds to the recipient organization(s). Funds are usually released in April and may be presented at a general meeting of the League.
Applicants must submit a completed application accompanied by supporting materials. Grant recipients must submit a written report within six months, providing an evaluation of the project, a financial accounting and the recognition provided to the Junior League of Edmonton as a funder.
Application
Click here for the application guidelines. You may need to download Adobe Reader to view the guidelines.
Please direct your application to
Community Assistance Fund
Junior League of Edmonton
10447 86 Avenue NW
Edmonton, AB
T6E 2M4
Fax: (780) 431-0138
Email: [email protected].
For more information about the Community Assistance Fund, please contact us.
What's New?
Are you an energetic woman who is interested in bettering your community in a volunteer capacity? Are you looking to become part of a group of like-minded women? Then come and join our team. For more information on membership in the Junior League of Edmonton, please contact u